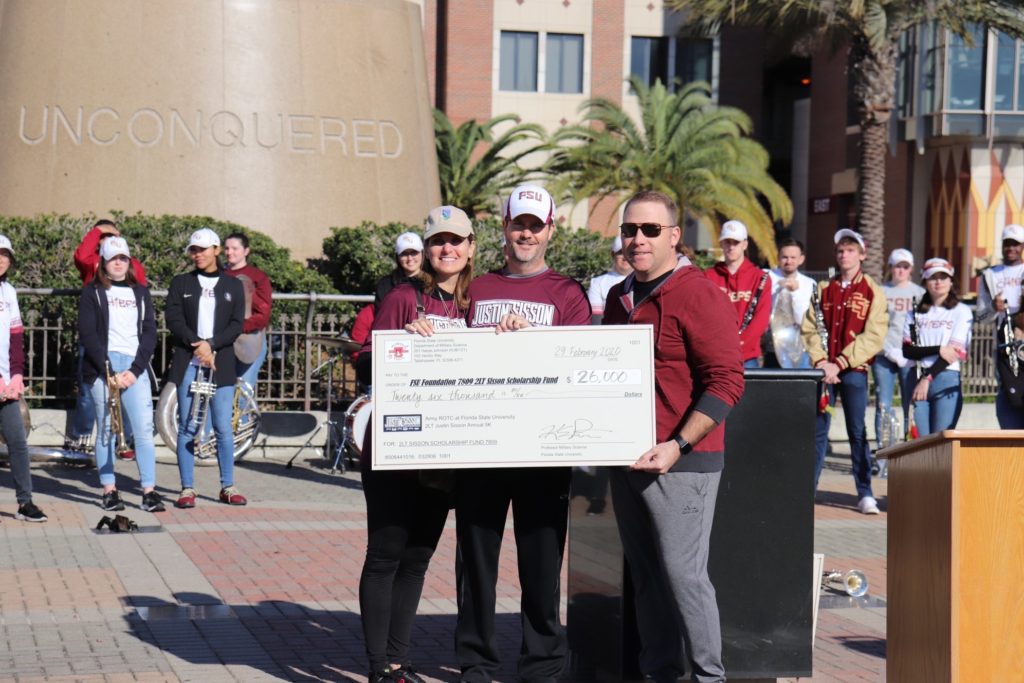 To Donate Click Here
The 7th Annual Justin Sisson 5k is in the history books! The event was held on February 29, 2020 on Langford Green, at Florida State University. It was a beautiful morning with over 400 Runners, walkers, including members of Justin's Unit, the 101st Airborne, Able Company who make the trip each year from FT. Campbell, KY. Music was performed by Florida State Seminole Sound.
Thank you to everyone who participated locally, virtually and with your donations.
Over $26,000 was raised for Justin's fund and Four $1500 scholarships were given to three ROTC Cadets and one FSU Veteran.
Special thanks to Curtis Rahman (Race Chairman), LTC Keith Pruett, FSU Cadre and Cadets, Patricia Rivero, Heather Athey, FSU Communications, and FSU President John Thrasher.
Huge thank you to Katie and Ryan Morse of Mission BBQ for donating lunch and their support for the 5K each year!
See you in 2021 for the 8th Annual Justin Sisson 5k!