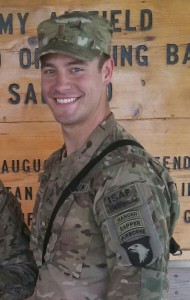 Welcome to the official Justin Sisson Memorial Website. This website serves as a hub for the annual Justin Sisson memorial 5k, and a memorial to Justin Lee Sisson. Proceeds from the 5k are used to provide scholarships to ROTC cadets attending Florida State University.
The 4th Annual 2Lt Justin Sisson 5K Run/Walk will be held on the beautiful Florida State University campus on March 4th, 2017. The race begins for walkers at 9:00 and for runners at 9:20am. You may register for the race, or donate to the fund through the links to the left.
Sisson5kPromo_wDate from alexandercd on Vimeo.